Posted by MOTO-D on 18th Oct 2021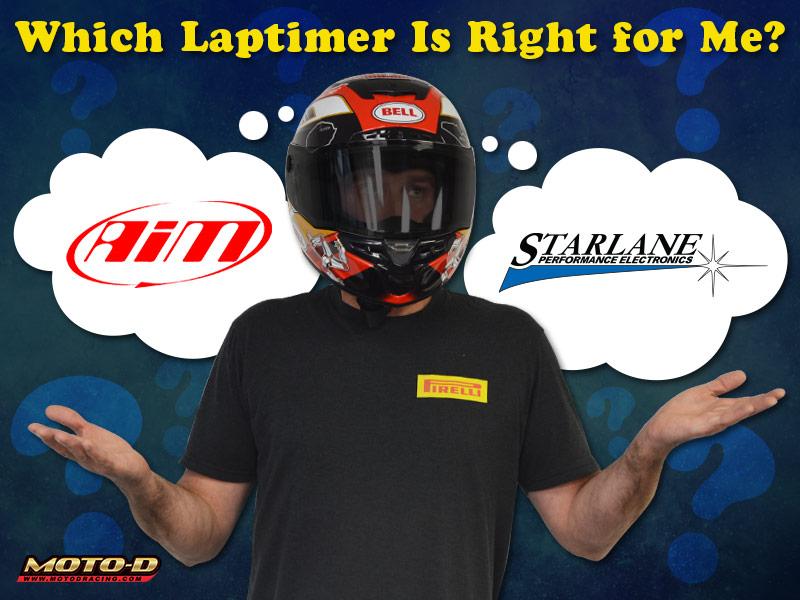 So, you think you're fast on the track? Feel like your lap times have improved from session to session but aren't sure if you're really getting faster? The best way to know if your lap times are improving is with a motorcycle lap timer. In this comparison of the AIM Solo 2 and Starlane Stealth GPS-4, we will do a side-by-side comparison and review of two race grade GPS motorcycle laptimers for sportbike trackday riders and racers.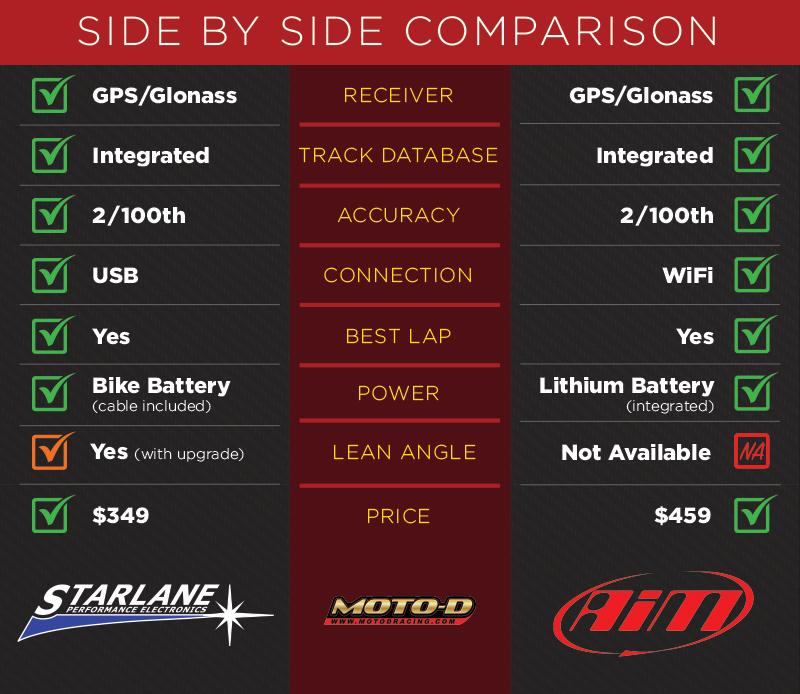 The AIM Solo 2 is a full featured GPS lap timer for motorcycles and cars that records your lap times. AIM uses two satellites constellations, GPS and Glonass; this offers accurate lap times within 2/100ths of a second. An integrated database of more than 2,000 tracks from all over the world comes preprogramed. The AIM's screen has a nice large display (1.2 inches high x 2.8 wide) and the unit is capable of backlighting in multiple colors, which is cool, but something that you'll not notice on the bike. The unit weighs 7.5 ounces which is nearly 1/2 pound.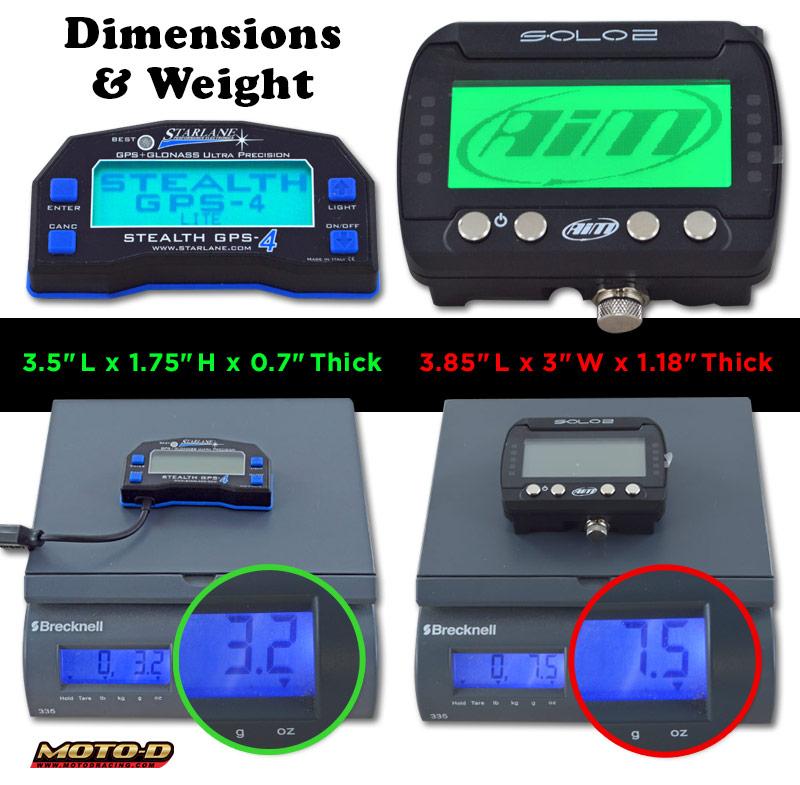 Next up, the Starlane Stealth GPS-4 which is the Worlds Lightest and Most Compact Motorcycle Lap Timer. The Stealth GPS-4 also uses uses two satellites constellations, GPS and Glonass for precise and accurate timing at 10hz refresh and can be upgraded to also record lean angle. An integrated and comprehensive track database of kart and motorcycle tracks in North America is in memory and will automatically suggest the course to the user for confirmation before use (software is included to add more tracks in the future via usb). The screen has a high contrast display (0.75 inches high x 2.25 wide) and is backlit for easy reading while on track. It weighs almost nothing at 3.2 ounces which makes mounting it (especially at the track) super easy.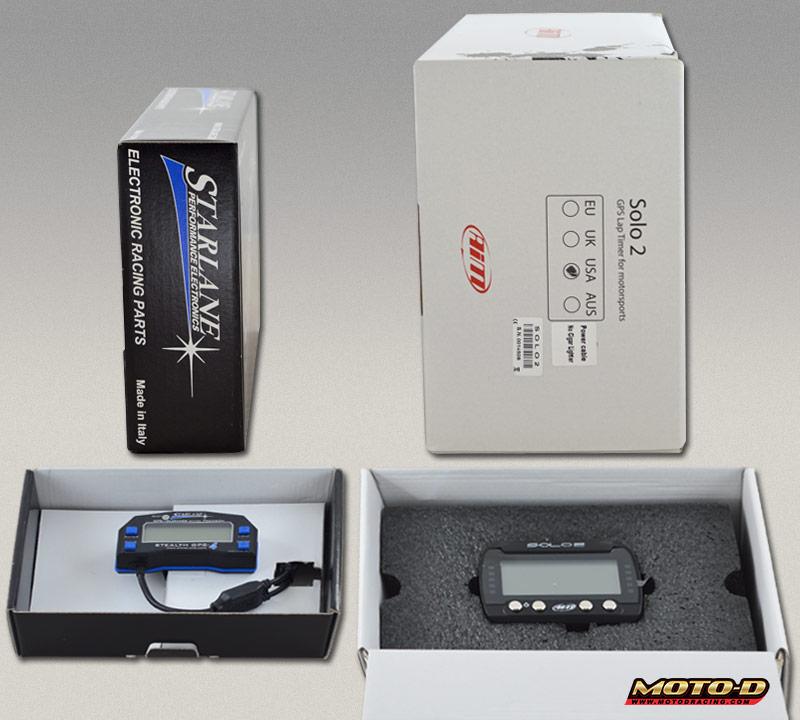 The AIM Solo 2 has an integrated lithium battery, shows lap times on its display after the session is over and exports data via WIFI. The Starlane Stealth GPS-4 includes an easy to install 12 volt to bike power cable, shows lap times, sector times and high speed on its display after the session is over. Also, all data can be exported via USB. Navigation of the internal menus are similar on both using 4 external buttons for easy use, however, we like the rubberized buttons of the Starlane (vs. the slippery metal ones on the AIM) which are easier to feel while your gloves are on.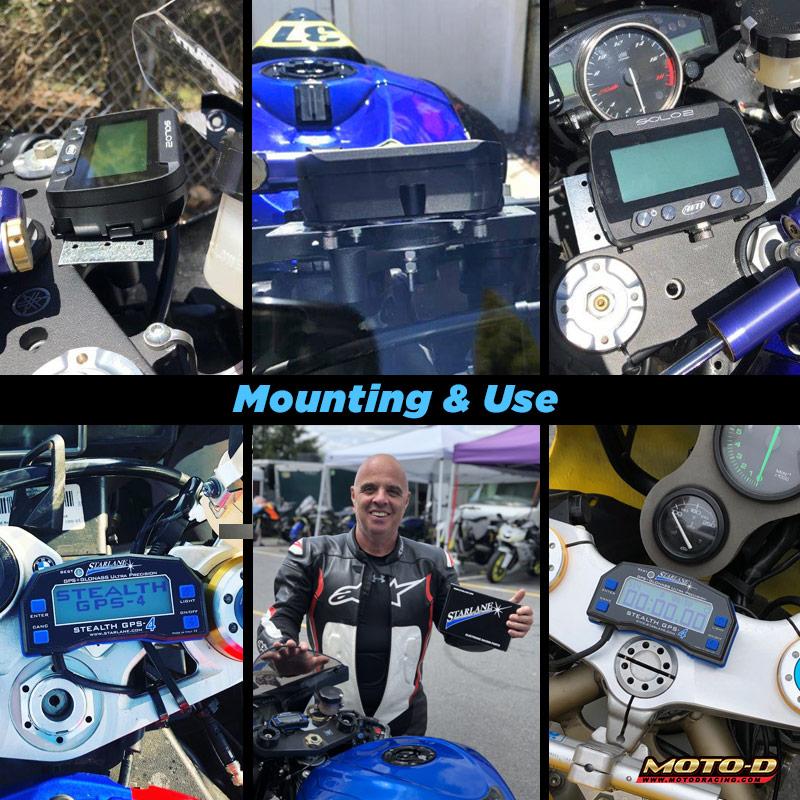 Mounting with the AIM Solo 2 is something that needs to be thought out a bit more depending on the bike due to it's larger size and weight vs. the Starlane Stealth GPS-4 which can be secured with just the included velcro. Both units come with a bag of installation hardware, with the Solo 2 having a magnetized cradle that needs to be secured to the bike. The Stealth GPS-4 has a bolt included with its hardware that can be fixed to the backside of the unit and then screwed into an open slot on the triple tree.
Whether your riding at Chuckwalla Valley Raceway, COTA or New Jersey Motorsports Park the AIM Solo 2 and Starlane Stealth GPS-4 lap timers are both excellent choices. Both units provide lap times, sector timing, high speed and can help you improve. The difference between the two? Size and price! The Starlane packs all its data into a small and lightweight package, while the AIM provides a larger display with several backlit color options. Both have pre-programmed tracks saved on the units database.

You can't go wrong with either GPS motorcycle lap timer, to learn more about all the GPS motorcycle lap timers MOTO-D Racing has available visit www.motodracing.com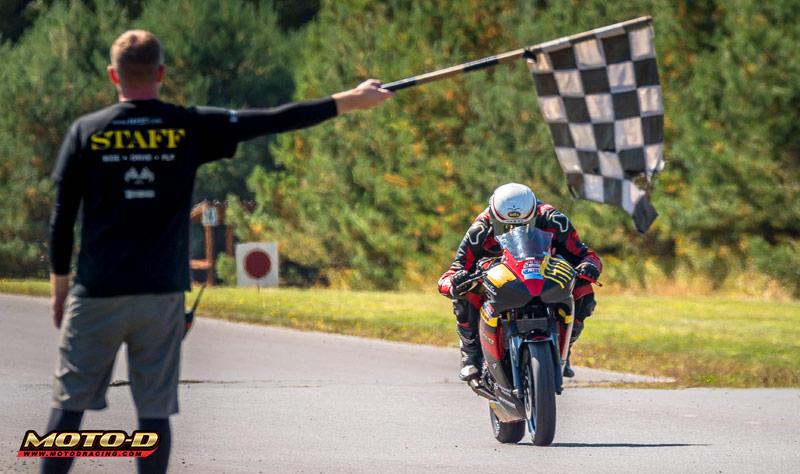 comments powered by

Disqus