Posted by MOTO-D on 23rd Nov 2021
My 2002 Honda 919 has been my trusty can-do naked sportbike for a while but some of her components like the brakes are starting to show their age. It's time to upgrade this older motorcycle with a modern day aftermarket brake master cylinder so she can brake like a modern superbike.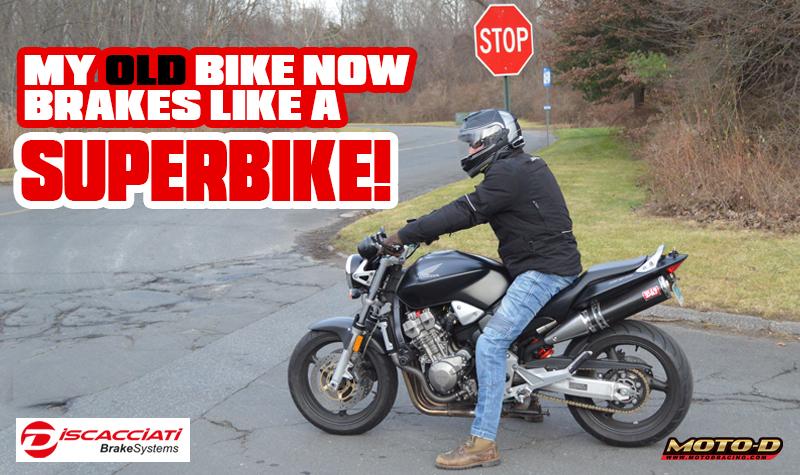 Several companies provide aftermarket braking components for motorcycles including Brembo, Galespeed and Braking all of which are designed to improve performance on the street and track. When deciding to upgrade my bikes master cylinder I wanted something that was high quality, matched the look of the bike, improved performance and was unique. In my search amongst the brands and their offerings I came across Discacciati Brake Systems which is a boutique Italian manufacture with a long history in motorcycle racing.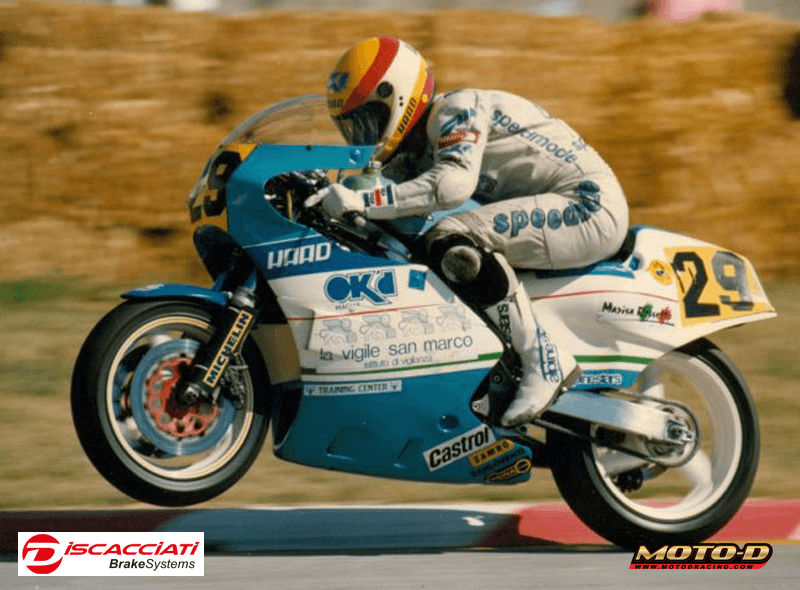 In the eighties, Enrico Discacciati was the senior technician for Kenny Roberts and the Gallina race team. Discacciati Brake Systems grew from the experience gained in racing and has been supplying race grade motorcycle brake masters, calipers and rotors for over 35 years to riders and teams in GP, SBK, SuperSport, SuperStock and even the famed VR46 Riders Academy.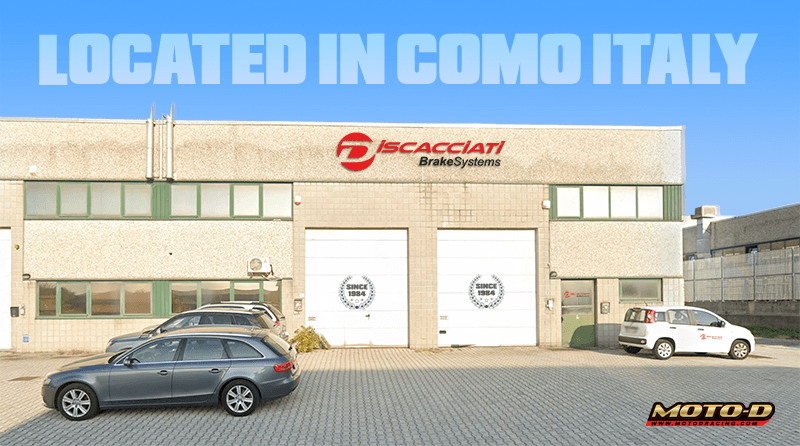 Discacciati, based in Como Italy, is family owned and operated. Their passion for racing is reflected in the components they manufacture which are all and always from billet aluminum giving them a competitive edge over cast and forged alternatives.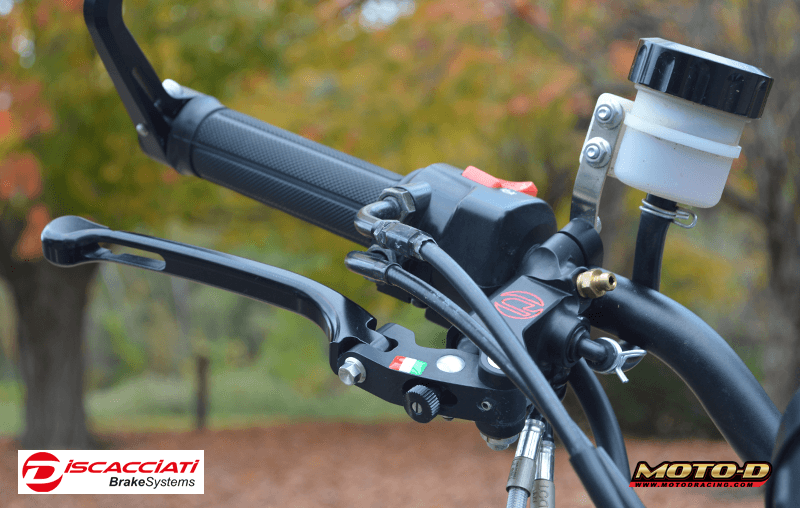 Now that you know who Discacciati is you can see why I chose to install their billet 19x19 radial brake master with folding lever. It has a solid construction, beautiful matte finish and aerodynamic lever. This looks better than stock and would work well on any dual-brake disc sportbike setup.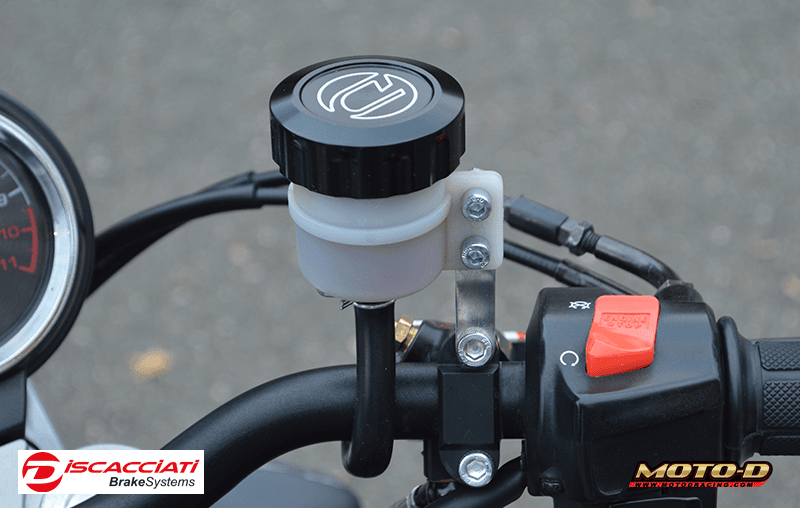 The bike's OEM cast master felt choppy, weak and soft......it was unsettling at speed.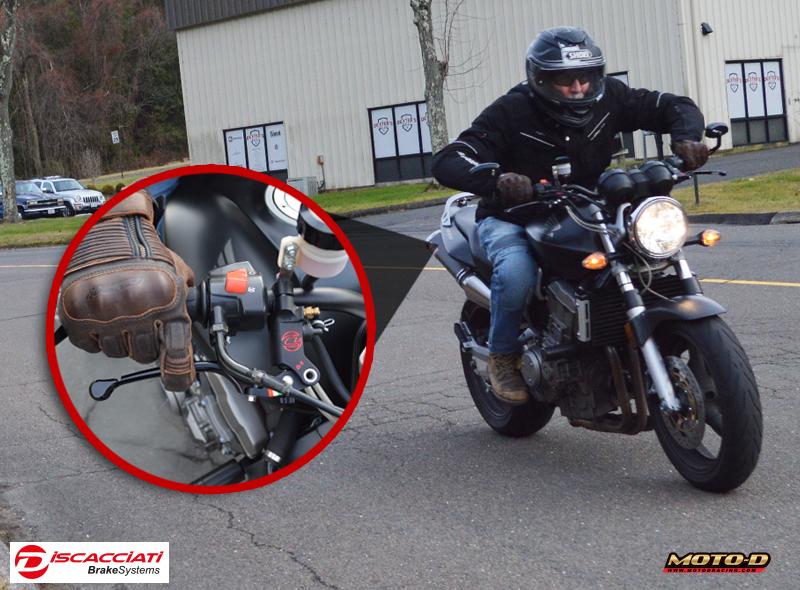 Braking confidence has been regained thanks to the Discacciati masters incredible power and feel. It's a different bike! The adjustable folding lever doesn't wiggle or move and actuating the master feels powerful and accurate. You can feel the additional billet work has created a superior unit that is smooth and precise.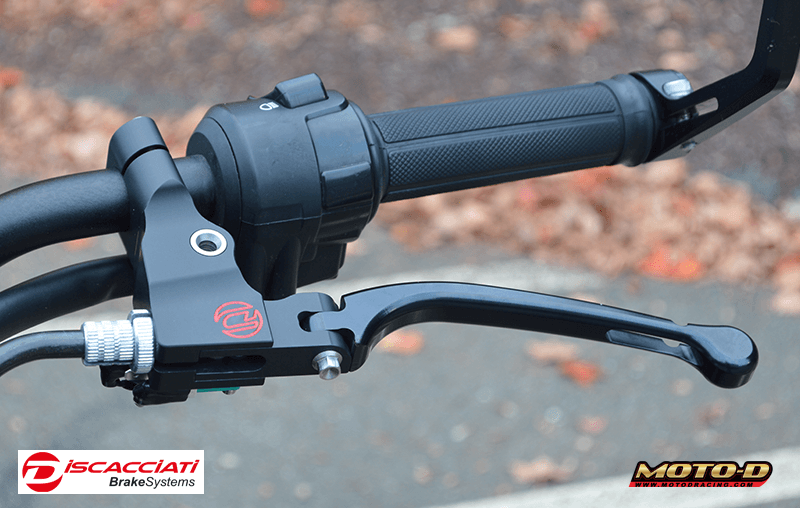 To compliment the Discacciati brake master we also installed a matching billet clutch lever. The Discacciati clutch lever perch kit is designed to fit most standard cable clutch motorcycles and has a matching folding lever. The look and feel of this clutch lever far surpass the OEM offering with smooth gear shifts driven by the solid components of it's construction.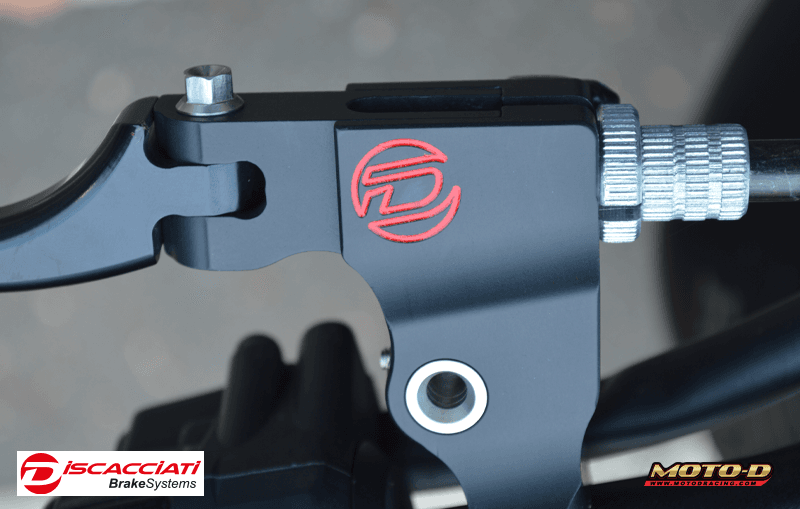 Aside from the huge performance upgrade, these components look badass. Seriously, the matte black finish with red painted "D" logo accents set them apart from the other brands. And the best part is they perform even better than they look!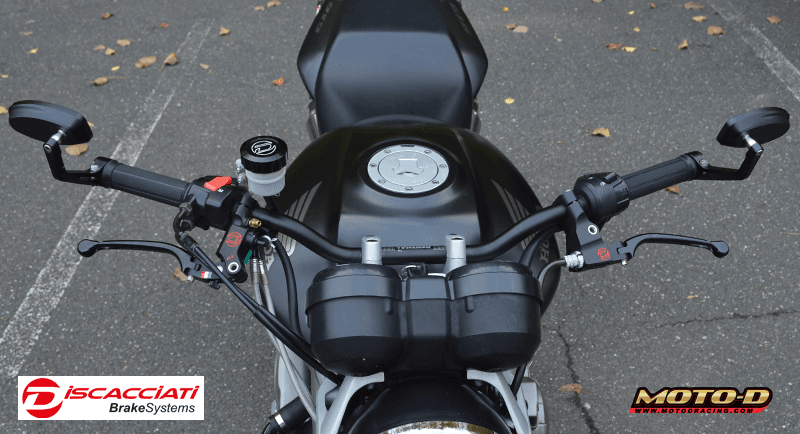 The Discacciati billet radial brake masters are available in sizes 14, 16 and 19 and along with their cable and hydraulic clutch master should be at the top of your sportbike brake upgrades list. Discacciati delivers performance and build quality that exceeds the mainstream and mass produced brands like Brembo. To learn more about Discacciati Brake Systems and Components visit www.motodracing.com

comments powered by

Disqus